ALEXANDER JONATHAN HARDY STEFFENIS A LAWYER WHO IS FASCINATED WITH TECHNOLOGY, OUR WORLD, WHO HAS ARELENTLESS DESIRE TO EMBRACE INNOVATION AND CHANGE.
Legal Innovation
---
Alexander Steffen is a solo lawyer who provides exceptional legal services to a select group of clients. With a unique combination of knowledge and skills in both technology and law, Alexander offers a fresh perspective and an unparalleled level of expertise to his clients. He is passionate about helping entrepreneurs, innovators, and dreamers develop and grow their ideas in today's fast-paced world.Alexander's focus is on providing unique solutions and building long-term relationships that go beyond just legal work. He takes a personal approach to his work, getting to know each of his clients and providing the support they need to succeed. Alexander is dedicated to helping his clients achieve their goals and is committed to providing the highest level of service.
Let's get to know each other.
---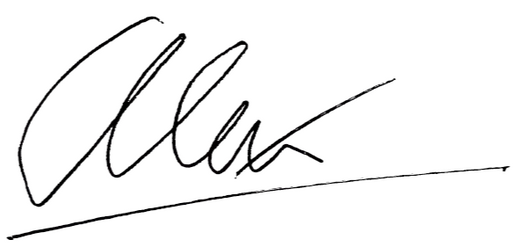 Legal Connect
---
If you're interested in learning more about Alexander Steffen's legal services or would like to schedule a consultation, I'd love to hear from you.

Legal Services
---
Alexander Steffen, a solo lawyer, specializes in providing legal services to technology startups, offering business advice, fractional general counsel services, and general business law expertise. Alexander focuses on one-on-one communication and values building partnerships with clients rather than maintaining traditional client relationships.
Technology Startups* Entity formation and structuring
* Intellectual property protection and licensing
* Regulatory compliance and privacy law
* Employment and contractor agreements
* Seed and venture capital financing
* Mergers and acquisitionsBusiness Advice* Corporate governance and best practices
* Risk management and mitigation
* Contract review, drafting, and negotiation
* Dispute resolution and litigation support
* Exit strategies and succession planningFractional General Counsel Services* Outsourced legal department functions
* Contract management and negotiation
* Regulatory compliance and legal updates
* Employee training and policy development
* Strategic legal advice for key business decisionsGeneral Business Law* Commercial leases and real estate transactions
* Tax planning and compliance
* Business licensing and permits
* Franchise agreements and compliance